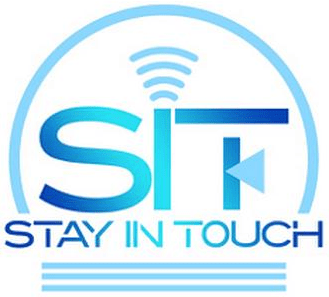 CONNECT WITH
MEN
CREATING MANCAVE OF REAL TALK, REAL ISSUES AND REAL SOLUTIONS.
BEREAVEMENT
Losing someone can bring a season of grieving that can last months or even years. As a believer, we can transition into the new norm by prioritizing our healing through God's love.
MEET THE NEW YOU
The new man that God has called you to be and the new life that He has called you to live, will only be manifested if you renew your mind. Join us as we share how you can introduce yourself and others to the NEW you.
DAILY DISCIPLINE FOR SUSTAINED SUCCESS
No man wants to experience short-term, compartmentalized, or false success. Join us as we unlock how implementing a daily regimen of spiritual disciplines – prayer, meditation, studying God's Word, etc.- ensures success that matters and lasts, in every area of our lives.
MONEY MATTERS
How you handle your money, will determine how you have money. Ensure that you have the financial acumen and proper vehicles in place to be able to provide for your family now as well as to leave them the inheritance that they deserve.
FATHERHOOD
"BECAUSE I SAID SO!"…"DO AS I SAY, NOT AS I DO!"…How far will we really get in directing our children with such tactics? Come and navigate the pressures and challenges of raising children in such a time where society is desensitized from the things of God.
OVERCOMING ADVERSITY
Have you ever taken a flush shot to the rib cage or simply had the wind knocked out of you? If the truth is told and the truth should be told, life can throw some heavy blows at us……the kind that drops us down to the canvas. Well if you're still here then that means there has been no 10 second count! Come learn how to get back up after adversity has tried to beat you down.
GOD'S BUSINESSMAN
God has given us knowledge, skills, and talents that we can use to serve in business. We will discuss how to use these gifts and biblical principles to create, market, and distribute services and products that are of great benefit to our target customers.
SEXUAL INTEGRITY
We live in a sex-crazed world; one that has been inundating us with sexual imagery since we were young boys. The effects have been the destruction of our families and our destinies. This group will equip men with the mindset and practical strategies to achieve and maintain integrity below the belt.
MARRIAGE: LEVELS TO THIS
You've been married for some years and you're ready for better. Better can be bad to good, good to great, or great to GREATER! Join us as we challenge and help one another take our marriages to the next level.
WINNING FOR THE KINGDOM
Did you know that your very purpose on earth was to be a winner? God has plans and expectations for you to go out here and win your family, your friends, your colleagues and your neighbors.  However, winning those around you is maximized when you become a winner in the private affairs of your life. Come learn what it takes to WIN!