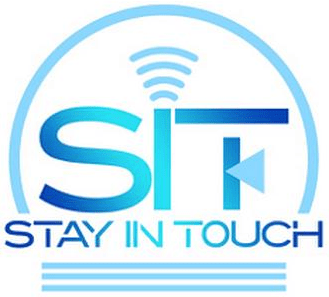 CONNECT WITH
WOMEN
DISCUSSING REAL FUN, REAL ISSUES AND REAL SOLUTIONS.
120 CLUB
As believers, we must take care of our temples so that we may extend our days and live the 120 years God promised us. This group will share recipes, and tips and hold each other accountable for living and eating clean.
BALANCE & PRIORITIZE
Dr. Dee Dee has often made the comment that when you balance your life you still must give more weight to one thing over another. In this group, we will discuss prioritizing our lives to live stress free.
BEREAVEMENT
Losing someone can bring a season of grieving that can last months or even years. As a believer, we can transition into the new norm by prioritizing our healing through God's love.
CAREGIVERS
Caring for a sick, elderly, or disabled loved one can seem like an overwhelming task at times. This group will provide a safe place for caregivers to share stories, give and get advice and build community of support.
DEVELOPING A HEART TO SERVE
Serving God is one of the most important principles of the Christian faith.  Having a servant's heart means to not only put others' needs ahead of our own, but to serve with the right motivation. This group will help you develop a heart to serve God, His people, and your ministry.
DIVORCE & SEPARATION
No one marries with the intention of divorce or separation however – it happens. The good news is God does not consider us damaged because we are separated or divorced. Connect with other women and learn how they got through and continue to fulfill their purpose no matter their marital status.
ECHO MILLENNIALS
Not only has God given his Spirit to those who ask but he has put no limit or restraints on maturity and development in the Word, giving equal access to all age groups. In this group young powerful millennials share stories and experiences of the Kingdom lifestyle as a Millennial.
ENTREPRENEURSHIP: BREAKING THE GLASS CEILING
God has given us all different strengths, abilities, and talents that allow us to create a market for ourselves. We must also remember that is He who gives us the ability to get wealth. Together this group will discuss having the confidence to own and operate a prosperous business.
FINE, FREE AND CELIBATE
Time to celebrate loving ourselves and being content within our single state, no matter what that looks like-whether it be divorced or never married, God desires for us to fulfill purpose no matter our marital status.
FORGIVENESS IS FOR YOU
Just as God is faithful and just to forgive us, we are instructed to forgive one another. Learn how to do away with offense and pursue peace by way of forgiveness.
I AM CALLED
Five-fold ministry is a gift, but we must learn and develop the principles to function in our gifts according to the perfect will of God. In this group, ladies who believe they have been called to biblical leadership will connect with the goal of learning how to prepare and operate in their call.
LET'S PRAY TOGETHER
God appreciates people who pray fervently for other people. This group allows ladies of all comfort levels to join on one accord and pray.
LOVING THE FATHER
Intimacy is the experience of really knowing or being known by another person. It is not spatial but relational. In this group, we will learn how to truly trust God so that we may know Him more intimately.
MODEL COUPLE - MARRIAGE
Being the model couple is more than just staying together. This group will share how wives can remain happily ever after by learning how upholding God's principles can spark romance and maintain a healthy marriage.
RAISING GODLY CHILDREN
In today's world your child's faith is more than likely to be challenged in more ways than one. This group will lay the foundation on how to train your child(ren) in the way they should go.  Meet other Moms who love God and are committed to the process of seeing God's promise fulfilled in the lives of their children.
SAVE & SOW
Understanding how to manage money is vital; your faithfulness over what you have been entrusted with will determine how you prosper. Do not be like the man with one talent in the book of Matthew who did not do anything with what he was given. In this group, women will share and get tips of how to save and sow to receive their position.
SINGLE MOMS
Raising children alone may not be ideal, but it can certainly be done. This group will provide a sense of camaraderie and community amongst moms who desire to raise thriving children in single-parent households.
START-UP STEPS IN BUSINESS
Have you always known that God has a bigger plan for you outside of your current employment? God has given us all different strengths, abilities, and talents that allow us to create a market for ourselves. We must also remember that He provides us with the ability to produce wealth. Together we will talk about starting a prosperous business and the confidence to create and execute the plan.
VICTORY OVER THE MIND
The Bible tells us to acknowledge God in all we do so that he can direct us.  When we allow the Holy Spirit to guide us, we find that life is simple and easier to manage. This group reminds us to rely on the "Helper" for guidance as we navigate through life; removing hurdles and allowing us to operate with the mind of Christ.